November 7-9, 2021 Randy Lait of Menu Analytics was invited to participate in the IFMA President's Conference in Scottsdale, Arizona. There were outstanding sessions on the current state and future of the foodservice industry.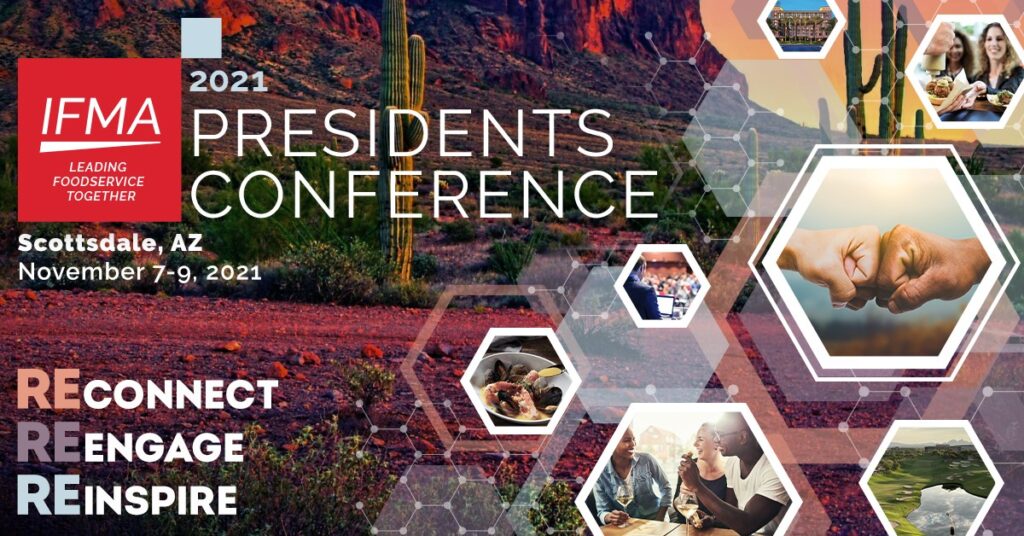 September 21, 2021 Menu Analytics was invited to speak at the Mediterranean Diet Roundtable at Notre Dame University. We spoke on optimizing restaurant menus using items that align with the principles of the Mediterranean Diet. Learn more about it here!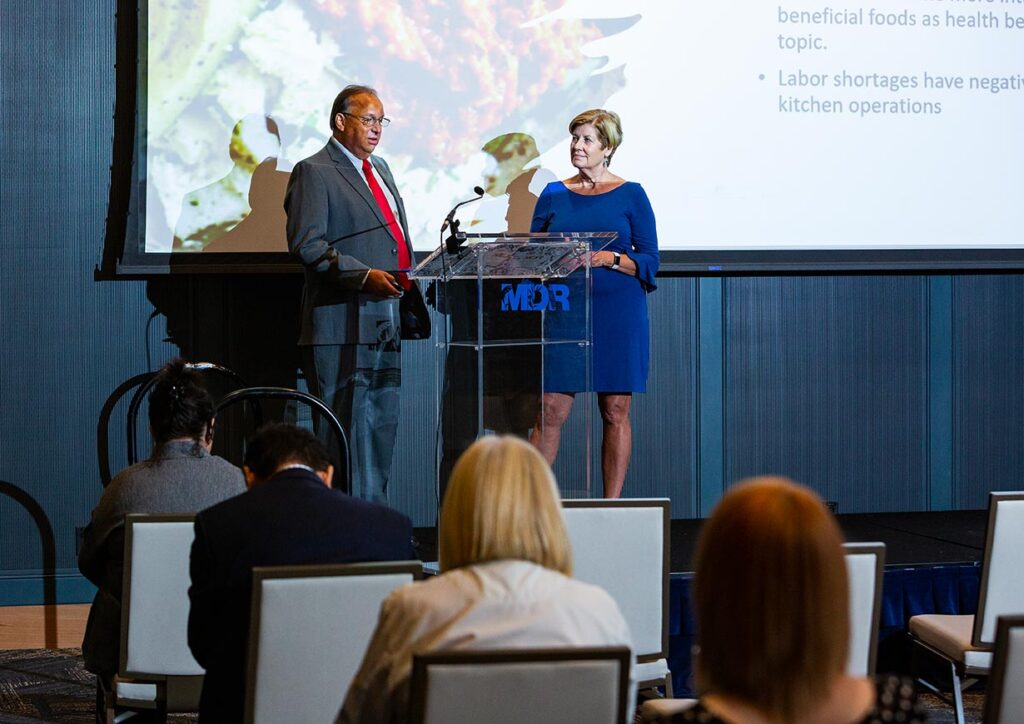 August 4, 2021 Menu Analytics sat down with Chris Tripoli and Barry Shuster from RestaurantOwner.com to discuss how nutrition data for restaurant menus can drive traffic and improve key restaurant operating metrics. Give it a listen here!
Jan 13, 2021 Menu Analytics was featured in the Resilient Food Business Summit series: Cultivating Community and Well-Being created by Galley Solutions, makers of an amazing data driven food service management system.
November 6, 2020 Lisa presented "But First, Communication: The In's and Out's of Menu Transparency" virtually to an audience from the Food Allergy Resource and Education (FARE) College Summit.
June 10, 2020 Lisa presented "Health and Wellness in the New Normal" at the UMASS Chef's Conference in Amherst, MA. Read more about it in Food Management magazine here.
A video blog about it can be viewed here as well.
Jan 13, 2020 Lisa and Randy appeared on Chef Shawn Bucher's podcast on The Business Chef. You can listen to it here.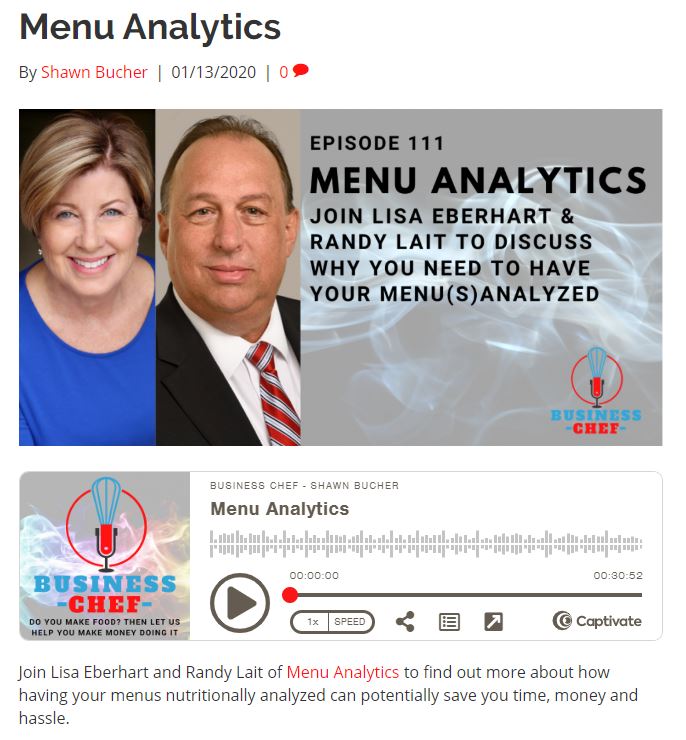 May , 2019 – Randy Lait receives the IFMA Silver Plate as Operator of the Year in the College and University segment at the National Restaurant Association Show in Chicago.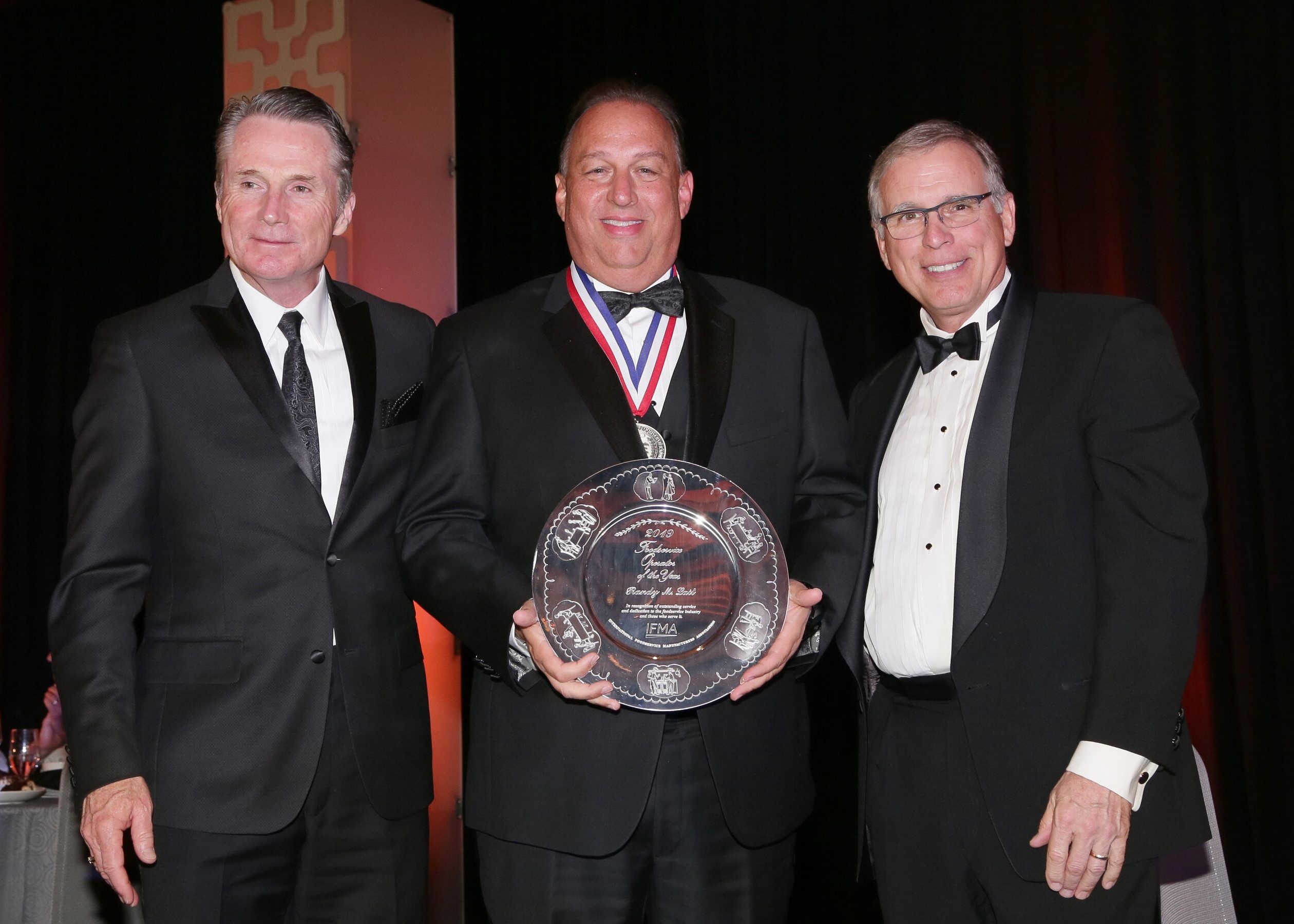 June 2015 – Named Food College Innovator of the Year by Food Management magazine.